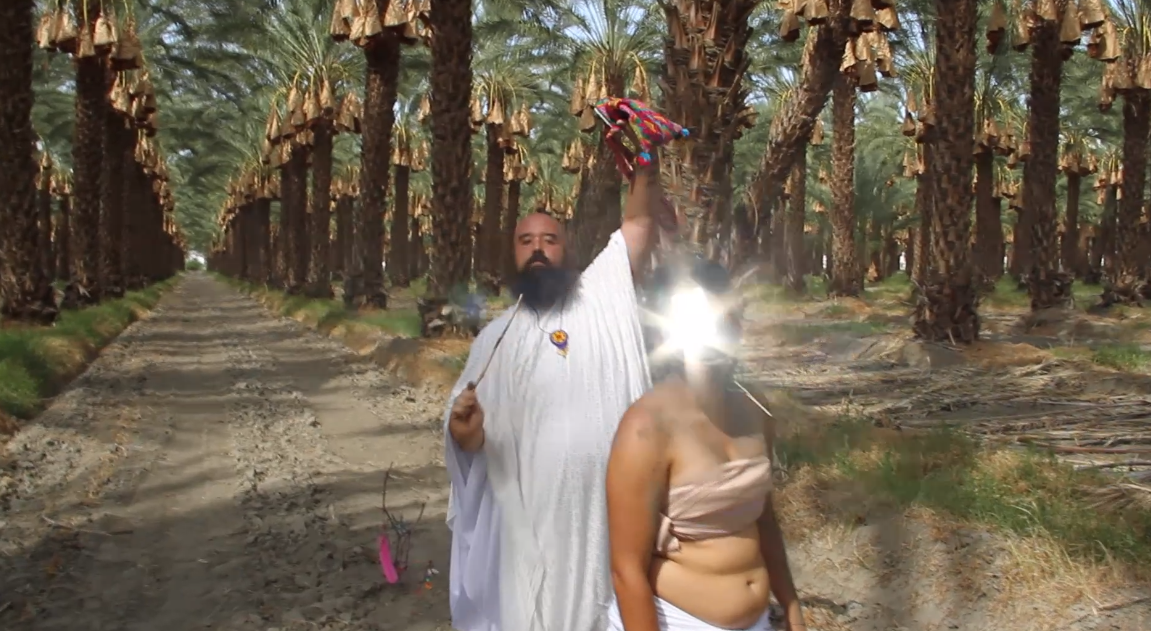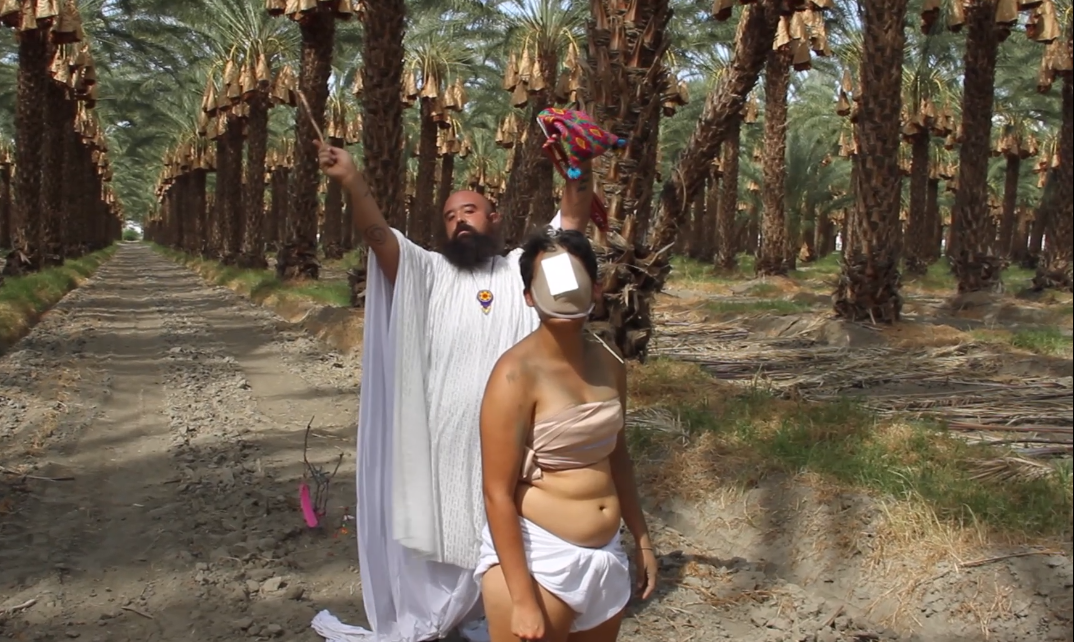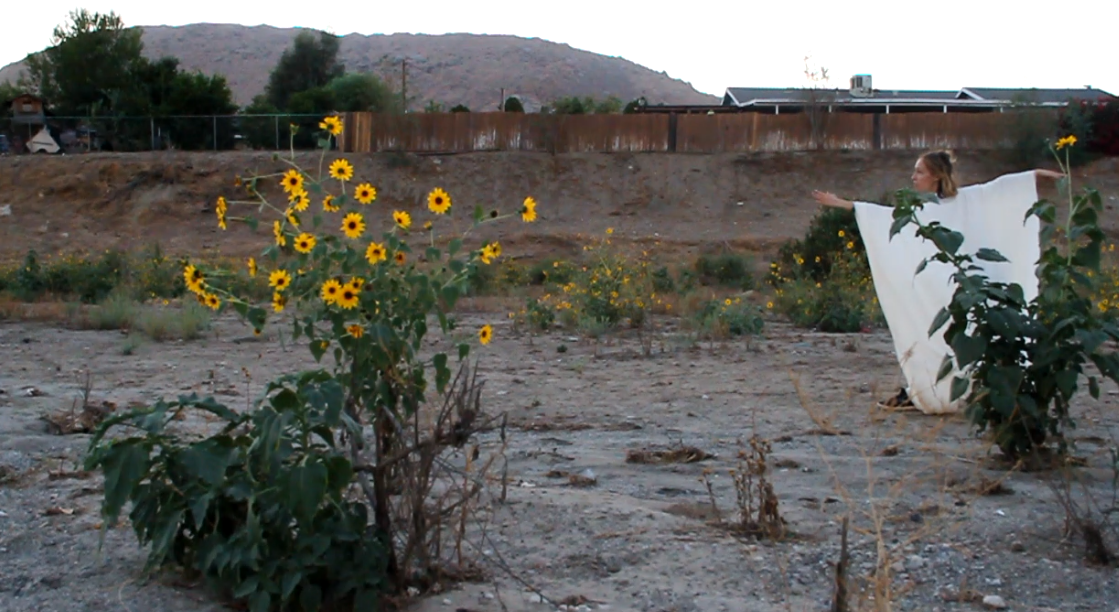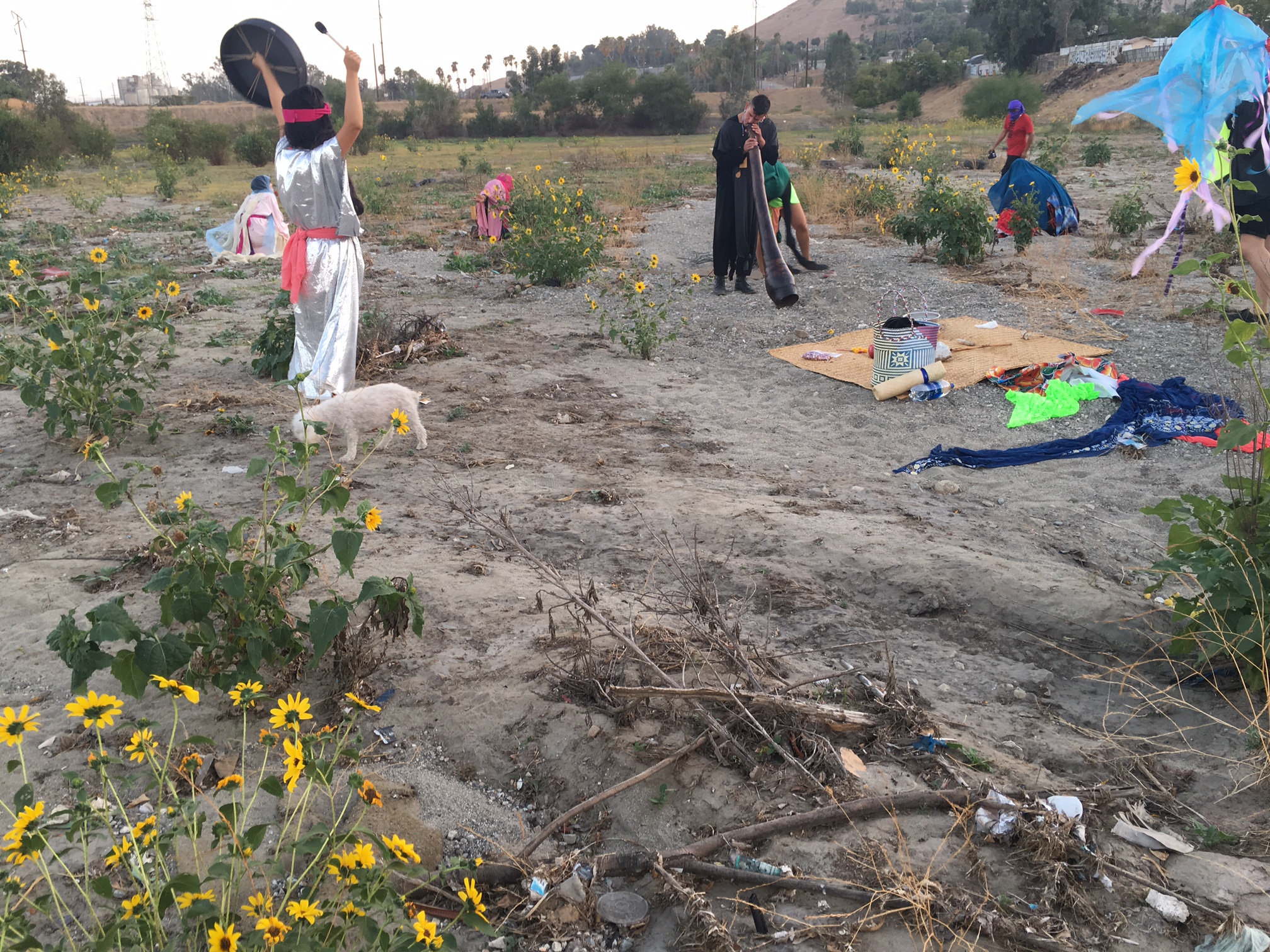 Give US Home Spider, 2017
Collaborative and Research Based Art Project From July 2017 to December 2017, artist Edgar Fabián Frías conducted a research-based project in collaboration with policy advisor, environmentalist, and advocate Demi Espinoza. In conjunction with the Getty sponsored biennial Pacific Standard Time: LA/LA and Angels Gate Cultural Center's exhibition Coastal/Border. Frías and Espinoza traced the pathways that surround lines of economic distribution, originating from the Port of Los Angeles in San Pedro, California and making their way through Los Angeles, the Inland Empire, and the Coachella Valley. Espinoza has been researching the damaging effects on the ecosystem and human health that arise from the thousands of pounds of emissions, toxic waste, and socioeconomic disruption that accompany the trains, semi-trucks, and other petroleum-fueled vehicles that push goods through these sites, heavily populated with Latinos, into the rest of the United States.
The duo chose four sites that would be activated by rituals that invited individuals harmed by the caustic effects of these aforementioned industries. The sites were:
Cabrillo Beach in San Pedro, California.

The Tesoro Refinery in Long Beach, California.

Amazon Fulfillment Center in Moreno Valley, California.

Coachella Valley High School in Thermal, California.
Frías has been inspired by the political and spiritual resistance work against international mining corporations by the Wixárika in Mexico, of which they are a descendant. As a result, many of the ceremonies and offerings created by Frías had direct connections to Wixárika customs.
During the process of creating this project, Frías discovered that they too were unknowingly affected by these same system. Growing up in Bloomington, California, Frías was exposed to the toxic chemical hexavalent chromium, which causes respiratory illnesses, cancer, and autoimmune diseases, among other illnesses. In 2008, a class action lawsuit was filed against the TXI International, a local cement factory and quarry, about a half of a mile from Frías home. Frías has suffered from respiratory and other illnesses for most of their lives. Their family was never aware of their exposure or of the subsequent class action lawsuit. Information was never provided to any of the many Spanish speaking members of this community. Another example of the continuing effects of environmental racism explored in this project.
As a result of this exposure to information, Frías decided to organize a fifth and final ritual with thirteen healers and mystics near the TXI Cement Quarry in Bloomington, California. This ritual was supported by a generous grant from The Foundation for Contemporary Arts. Resulting documentation of this performance was shown alongside the four other rituals.
Documentation by artists Josh Vasquez, Estela Sanchez, Thaddeus Pedisich, and Demi Espinoza.
Give US Home Spider has also been a part of Diálogos a través del tiempo: Diagramas de genealogías e intersecciones de género, curated by Pilar Tompkins Rivas at ArtBo, an international art fair in Bogota, Colombia and most recently as a part of Recall / Respond: Gilcrease Museum and Tulsa Artist Fellowship Collaboration at the Gilcrease Museum in Tulsa, Oklahoma.